Check POP3 And IMAP Via The Web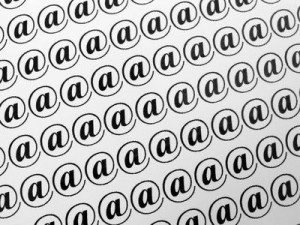 IMAP means Internet Message Access Protocol. It is a way of accessing electronic mail or bulletin board messages that are kept on a mail server. It permits an email program to access remote message stores as if they were local. An email stored on an IMAP server can be manipulated from a desktop computer at home or from a notebook computer while traveling. IMAP allows users to delete messages, move them between folders, and mark the ones that had been read or replied to. These procedures are all done locally. Post Office Protocol (POP), on the contrary, was designed to support "offline" message access. This mode of access is not compatible with access from multiple computers since it tends to sprinkle messages across all of the computers used for mail access. POP was meant to support ties the user to one computer for message storage and manipulation.
The following free of charge services allow you to check POP3 and IMAP Email Accounts Online.
With Gmail you can check for the email you receive at your other email accounts. You can retrieve your mail from up to five other email accounts and have them all in Gmail. Here is the instruction how to configure your account.
With E-mailAnywhere you can access your pop-based e-mail account from anywhere. There is no difficult installation or setup configuration required. This allows you to maintain the security, and reliability of pop-based e-mail with the accessibility of web-based e-mail, virtually providing you with the best of both formats.
Email4Web allows to access your existing pop based email account here in your free webmail client. No registration required. Your free web based e-mail remembers your settings, and your webmail is equipped with Outlook compatible Calendar and Address book. Just select POP3 (SSL) radio box for your GMail accounts.
Mail2Web allows you to access your POP3/IMAP4 email account from any computer, anywhere in the world.
MailReader offers you an easy way to read your email anywhere.You only need a computer connected to Internet, any web browser and a POP3-compliant mailbox. You're no longer limited to you own computer – you can safely use any computer anywhere to read your mail without reconfiguring email software and without downloading your mail to the computer you're using. The service is available in 18 languages.
MyEmail lets you manage your already existing POP3/IMAP email accounts from any computer. There is no lengthy registration.  MyMail offers 1 GB storage.
NetMyMail is a web based email system that allows you to interact directly with your existing POP and IMAP servers. It has full support for both the sending and receiving of plain text emails, HTML emails and all types of attachments.
Outblaze SME  supports POP3, IMAP4, and Authenticated SMTP access, so users may use the convenient webmail interface or their own email clients. The Calendar, Address Book, and File Cabinet may be shared with other members of the domain to allow maximum productivity and collaboration.
» To Collect Email Addresses from Your Blog. Easy Ways.
Leave a Reply
You must be logged in to post a comment.