If your Inbox is overflowing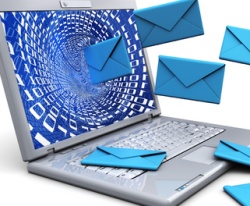 A third of your working day should be spent dealing with emails that overflow your inbox. We all communicate through email, especially working in office. Receiving about 150 emails per day, people waste their time to clean their inbox from unwanted emails.
Overflowing email inbox should not be deleted when your patience is over. You can take several simple steps to manage your inbox to make it clean every day.
Firstly, superfluous email is to be prevented. We all have accounts at social network websites that send us the notifications every day. Use your account settings to set your account in a way not to send notifications anymore.
Purchasing something online we often subscribe for newsletters from retailers. It is extremely easy to unsubscribe from them and stop to get unsolicited emails. Open the email of this kind and find an "unsubscribe" link at the bottom. Clicking on it, you announce them not to send you newsletters anymore. This will discharge your inbox well.
Your email system can be set to send certain emails to trash bin. They will be automatically deleted so you won't look at them.
An email filing system is a perfect way to manage your inbox and keep emails you want to read. Creating a special folder that will contain all your incoming emails. They will be accessible for you but will not distract your attention every time you check your inbox.
"To Do" folder is a reasonable way to keep all emails that require some of your actions. Open this folder and work on the emails without annoying unwanted emails. It will help to manage your workflow.
There are also email management services that can be used to automatically prioritize your email. The service sends you the list of the emails you receive throughout the day. About half of your inbox is unimportant for you. Remember, the email you send gives you an answer. The more you send the more emails you receive. Nowadays, it is more convenient to discuss your business per phone.
« Gmail Account. Easy to create, easy to remove.
Leave a Reply
You must be logged in to post a comment.