Your e-mail account secure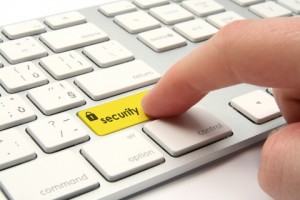 Your online identity is worth to pay attention to. What is the first and primary part of your online identity? It is an email account. Generally, all email accounts are insecure and can be a perfect target for hackers. Damages and consequences are real and often irrecoverable.
Hacked email accounts is one of the most common problem need to be resolved. All your purchases, transactions, renewals, registrations and password reminders are usually sent to your inbox. All these make your email account vulnerable. Do you want to secure your email account? See how below.
Every time you are said to use a strong password. Any tech blogger will say it to you. Do you use it? The reason is: we hear but do not understand. All warnings do not make us wiser. Real effort to secure an email account proactively is made by Google. It provides you with the ability to use numbers, lower and upper case alphabets and special characters. Your password may be of any length. Be more creative and use reliable password to protect your inbox.
SMS with a password-reset code can be sent on your mobile phone. You can add your mobile number via account settings and receive text message alerts. Every time anybody wants to reset the password, you will be sent the password reset code by Google. Being a smartphone user, you can disable password recovery. This feature is available with Yahoo and Hotmail too.  Hotmail, though, supports it not in every country.
Using an unsecured WiFi hotspot is your incautious step. Experience is good, both for you and the hacker who may sit nearby. Your information is extremely vulnerable in this case. Try not to transact online with a credit card or access your email when using public WiFi. Any type of casual browsing can be absolutely safe.
Be extremely sensible choosing your security question. Thanks to social networks,  your personal data is available online. Do not use the name of your favorite cat in security questions. Obviously, you have some photos with it on Facebook. Security questions are too weak due to such common mistakes. So try to use questions from blacked out lines or stapled pages.
Once your account was hacked and reclaimed, it's better for you to go through existing filters. It will help you to know if there exists any filter set up that forwards your bank account, login info and credit card correspondence to an unknown email address. Going to the forwarding page you can also see if your incoming mails do not fall into hackers' hands.
Today, there are email services that still do not account for secondary email. They  eliminate an email account after established number days of non usage. There exists now a great number of hits to let you get back your password. Although, if you want you can use secondary email address, for example a corporate email address. Often, they are hard to guess and are safer if anyone wants to hack into it.
Do not share your login information never. Such services as Microsoft Live, Google Analytics or AdSense can be used by several people. Often, they are colleagues who share their login information and do not understand that it makes them vulnerable. We recommend you to create a dedicated account to access these services.
Hotmail, Yahoo and Gmail special features
Within Gmail account settings you can enable HTTPS by default. Now, your password won't be stolen when you are using public WiFi hot spots. Pre release features can be enabled for Google Apps users.
Hotmail users can try the Windows Live Essentials package. This allows user to specify the computer as reliable. One and more of your PCs can be used to link your Hotmail account due to "Trusted PC" feature. Then, if you want to reset your password you have to use the trusted PC. So Hotmail will know that you are the legitimate owner.
Using Yahoo, you can try the sign in seal option and specify the computer. Generally, sign in seal is a color or image displaying for each your PC by Yahoo. So, the login process gets a new level of security.
If you are still not sure about security and safety of your email account, you can take it off the Internet. Of course, partially. Get an IMAP or POP account set up for your email address refrain from the webmail set up. Use Thunderbird or Outlook to pull your mails. It works reliable and make you feel dated.
» Find a Person Behind the Email Address
« Get Rid of Your Old and Useless E-mail Addresses