Gmail Account. Easy to create, easy to remove.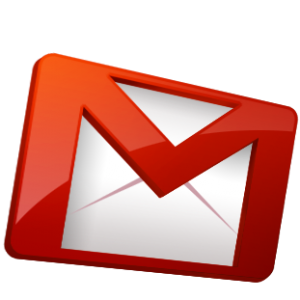 Gmail account will be a perfect choice for those who wants to have a new email address. You'll get more storage for messages in addition to a new and better or more pleasant user name. A Gmail account will provide you with a precise spam filter as well. It eliminates all junk mail and allows you to archive old mail. Your existing email accounts can be accessed via this one that can also be used as an email account.
To create a Gmail account you should:
 Visit "create an account for free" for Gmail.
Enter your first name and surname in the proper "First name" and "Last name" fields.
"@gmail.com" with preceding user name will be Gmail email address. If a Gmail user name is "master#1", for example, "master#1@gmail.com" will be your Gmail email address.
"Check availability" option lets the user know if his/her user name is available at the moment. If it is not, the user should enter different user name. Hereunder, in "Here are some suggestions" field the user will be offered several alternative variants as well. It will help to choose an user name available.
Enter the password wanted in "Choose a password" field. Then re-enter the password. Make sure the password is strong so that chances to guess it are bare.
Later two-point authentication will also be available for enhanced security .
A question chosen in "Security question" field will help Gmail identify you  in the case you forget the password. You may select "Write my own question" or choose one of the suggested. Also be sure the answer to the question won't be found on the web. Try your answer to be more detailed. Nuances included should be known by you only.
You may also use an existing email willing to recover a lost or forgotten password with this one. Enter it in "Recovery email" field.
Select your location or country under "Location".
Enter your date of birth under "Birthday".
Then the characters in the captcha picture should be entered under "Word Verification".
Google's terms for serving Gmail then are in turn to be read.
Now click "I accept. "Create my account" and then "Show me my account".

That's all. Now you'll have new and reliable email account that can be set up in mobile and desktop email programs as well. At the same time, the opposite situation can take place. It can appear you have several Gmail accounts and want to delete one of them. Here you will find how to do that.
First, you should refer to "Google Account Settings". Google+ users should then follow the link "Visit the previous version of the Google accounts screen" under "Services".
Click Edit under "My Products"
Choose Remove Gmail Permanently in "Delete a Product" field.
Willing to delete your entire Google account including Google Docs, AdSense , AdWords, iGoogle page and search history, you can select
Close account and delete all services and info associated with it. Afterwards, ascertain that "Yes, I want to permanently delete master#1@gmail.com and remove it from my Google account" was checked.
One different email address should be then entered in  "New email address" filed. This email address will be your new user name in Google account. It should be accessible by you because it will help you to delete the Gmail account completely.
Later, type Gmail password desired in "Current password" field. Choose Remove Gmail then. The "Gmail Removal Confirmation" email should be opened from "accounts-noreply@google.com". It can be made at the email address you identified qua new. There will be the deletion link. You should follow it. Next, enter Gmail password you use in "Password" field and click Verify.
That's all! Make sure you announced all your contacts about new email address to mail you!
» If your Inbox is overflowing
« Find a Person Behind the Email Address
Leave a Reply
You must be logged in to post a comment.