Best Free Web Email Services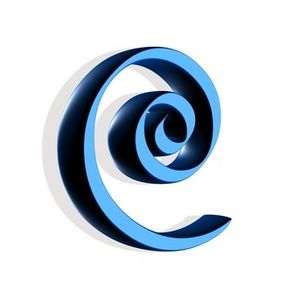 Here's the list of the Web services that provide free Email Account.
Mail2World is the world's only free email with unlimited storage. It provides an extensive set of useful and provocative features, designed to elevate service above all expectations for standard Web-based email. All the basics are here, plus such ground-breaking technologies as built-in language translation and human services like the 2,000 domain-name selection and user control of the site's look-and-feel.
Storage Size: Unlimited
Attachment size: 50MB

Inbox.com provides free user-friendly webmail with advanced functions, spam protection. You can send and receive attachments up to 20MB, easily organize your messages, quickly find archived messages, view full conversations, compose and read messages even when you're not online and much more. Get 5 GB free storage – for US, Canada and UK residents (2GB applicable for other locations). If you have important data in your Online Storage that you do not want to risk losing, you should opt to back it up. Inbox.com Backup ensures that if the hardware on which your mailbox is located ever fails, your mailbox and data will be easily recovered.
Storage size: 5 GB
Attachment size: 20 MB
Lycos Mail is free e-mail account offers 3 GB of storage with absolutely no limit on the file sizes you can send. Mail a full-length movie – there is no need to hold back! Lycos Mail offers advanced spam filtering, virus checking, domain and address blocking. Lycos deletes Accounts with no activity for 30 days or more.  Lycos will protect your e-mail from potential loss through our account preservation system.
Storage Size: 3GB
Attachment size: Unlimited
Gmail is a free webmail service. It comes with built-in Google search technology and over 2,600 megabytes of storage (and growing every day). You can keep all your important messages, files and pictures forever, use search to quickly and easily find anything you're looking for, and make sense of it all with a new way of viewing messages as part of conversations.
There are no pop-ups or untargeted banner ads in Gmail, only small text ads. Ads and related information are relevant to your messages, so instead of being obtrusive, they may even be useful for once.
Storage size: 3 GB
Attachment size: 20 MB
BigString has all features of a regular Email account. Moreover, now  you can know when and how often your email has been read. You can send email that disappears before the receiver's eyes. You set the time and determine how the email disappears. It allows you to send video emails.
Storage size: 2 GB
Attachment size : large files
Windows Live Hotmail is in Beta version and it is available worldwide in 36 languages. This new email features quite similar to Microsoft's desktop-based Outlook program, including the ability to drag and drop into folders. Windows Live Hotmail is one of Microsoft's rebranding products. If you want to access your account outside of the web site, you have to do it via Outlook or Outlook Express.Storage size: 2 GB
Attachment size: 10 MB
Mail2Web LIVE is a free email and messaging service that provides a personal calendar, task list, contacts, reminders, journal, tons of storage and send attachments up to 100 MB. It is based on Microsoft Exchange 2003, available in 26 languages.
Storage size: 1 GB
Attachment size: 100 MB
Mail.com allows you to select a special address that says something about you. As for instance, you can choose from myself.com, whoever.com, feelings.com, hilarious.com, instruction.com, humanoid.com, rocketship.com, toothfairy.com, writeme.com, and many others.
Storage size: 1 GB
Attachment size: 20 MB
Yahoo Mail automatically checks for new messages. It enables you to send Instant Messages to your online friends directly from Yahoo!Mail. You can send and receive messages from virtually everywhere.
Storage size: 1 GB
Attachment size: 10 MB

With MyWay account  you can get local weather, movies and TV listings, personalized news, sports and stock updates, fully customizable "My" page.
Storage size: 125MB
» Email Autoresponder Services
Leave a Reply
You must be logged in to post a comment.