Choosing strong and secure Gmail email password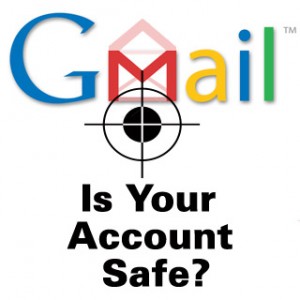 Is your email account secure enough? Everyone knows that unsecured email can be easily opened and read. Nevertheless, people hacking still remain the prime danger in the face of your email account.
The first and best way to secure your account is to create strong password. It is hard to make it easy to remember and difficult to guess at the same time. In order to create something really defensive we recommend you to use one sentence that can be easily adapted for your personal needs.
A simple password is an easy target for hackers. If you are intended to create a hard to crack password you can follow the below tricks:
• Take one sentence that is extremely easy to remember. It can be in another language or describe some event or favorable place from your life.
• One of the important segments of your password is its length. Try to make it as long as possible, including at least 7-9 characters. Nice rhythm and ring is significant when making the password easy to remember. You also can combine some parts of the word, their beginnings or endings. Such strings will be easy to remember. Exclude using one letter several times.
• Several characters can be capitalized to make the password more secure. Try not to capitalize only last or first character of the word. Choose the words that make sense of your sentence and capitalize them.
• Introducing dots, numbers or any special characters in the most preferable places in your string. Some expressions can be easily turned into numbers like "4" instead of "for". Remember that not all email services allow introducing extra characters into passwords.
Try to create a unique password for each email service if you have several email accounts. Something personal and unique that cannot be found on the web will be a perfect choice. You also can choose really random and long sentence as an alternative secure password if your email service allows you. About 45-55 characters will be enough for a good security.
Please remember that sending your password by email is not safe. Enter your passwords on any website only in cases when the site is using a HTTPS connection that is secure or if you've selected the address from your bookmarks or opened it by typing.
It is better to have two passwords, especially if one can just come through your phone. In addition to your password the two-step verification allows you using a special code to log in.
» How to build a solid email list.
« Spam, spammers and your email address….What can you do?
Leave a Reply
You must be logged in to post a comment.