Public Records > Free Background Check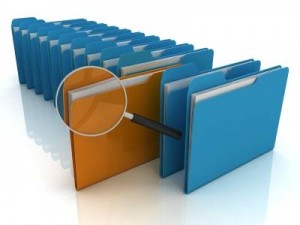 Significant development of the Internet in the past decade resulted in vast possibilities that were given to Internet users. Various government agencies had made public records accessible online. Some are published at governmental websites, some are available via third-party services.  Some are provided absolutely free, other are offered at low-cost prices.  We've collected the most popular services which provide free access to public records online.
Google search
Phone books
Social Networks
Vital Records
Employment History
Criminal Records
Licenses
Google
Google as the world's largest and the most powerful search engine is also used as a resource for locating people. Actually, Google people search is the first place you should visit, and the most likely you'll get a satisfactory result.
Phone books
Online phone numbers directories:
Social Networks Search
It's hard to keep off a social network. Probably, the person you're searching for has created a profile in one of such network, blog or discussion board.
YoName is a free searching website that looks through a list of over popular social  networks and blogs, such as Blogger, Buzznet, Deviantart, Digg, FaceBook, Flickr Fotolog, Last.fm, MySpace, SmugMug, Twitter, YouTube, and even more.
Wink scans MySpace, Facebook, LinkedIn, Friendster, Bebo, Hi5, and more. It is also offering email and phone number search, as well as background check.
Vital records
You can start vital records search from huge portals.
National Center for Health Statistics – direct access to public records. First, choose a state, then one of the category birth, marriage, or divorce, death.
Virtual Gumshoe – the biggest directory of services that are providing public records.
BRB Publications – a listing of links leading to government agencies that are offering free access to
public records.
Employment History
ZoomInfo pays much attention to company details. It offers free access to their database of over 45M people and 5M companies.
The WorkNumber – provides employment verification including federal government and local employers. Here you can also check eligibility for social services.
Acxiom – offers reports including driving records, criminal record checks, and credit reports.
Abso– helps to avoid the risk of a bad hire by providing accurate background checks.
Criminal
Criminal records vary from state to state. You can also find criminal records at employment screening providers.
Criminal Searches offers criminal records based on name, location, or date of birth. The entire case records
are provided for a fee.
FBI Most Wanted provides information on featured fugitives including murders, crimes against children, sexual offenders, cyber crimes, domestic terrorism, and more.
Federal Bureau of Prisons Inmate Locator– records of sentenced Federal inmates.
Professional Licenses
FindLaw's Legal Directory
features detailed profiles of attorneys. Advanced search allows to find an attorney by a city, state, or legal issue.
» Spambots
« How to Export All Your Facebook Friends' Email Addresses
3 Responses to "Public Records > Free Background Check"
Trying to find business e-mail address! HOW?

Want to find phone number of this email address.
dev94@live.ca

This is realy usefull to check your employees before you hire them. A had a quite a lot of nasty experiences with employees because i haven't checked them out.

My advice is ALWAYS check someone before you hire him/her

Kind regards

Rob
Leave a Reply
You must be logged in to post a comment.