How to Export All Your Facebook Friends' Email Addresses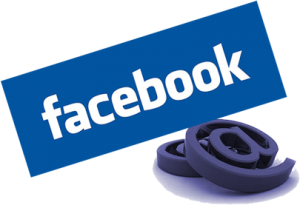 If someday you decide to take email addresses of your friends from Facebook, you will not be able to do it. Facebook does not allow you to perform it as you have access only to your personal data in Facebook.  To see your friends' private data is not available for you.
Facebook follows several rules. One of them states that every person manages just his information by him/herself. You can have a big friends list.  Anyway, it is impossible to see anybody's private information. It is made to prevent mass export of private emails and photo albums.
By the way, Facebook already makes mass exporting of friends' emails possible using Microsoft, Yahoo and possibly other partners. It became easier.  Facebook probably should improve their Privacy Policy.
Anyway if you still need to download email addresses from Facebook let us to explain you the way to:
Create a mail account on Yahoo. If already have an account create a new one in order to have imported contacts clean. The procedure is very short and fast. You will get the confirmation screen like the one below. Then choose "import contacts", click "get started" link and select Facebook. Keep in mind that it doesn't work in Google Chrome.
Make your Yahoo account authorized in Facebook  pop up and wait a few time. You will see the image with confirmation.
Ok, you almost did it!  You have transferred the names and email addresses of your Facebook friends to Yahoo. Then you have to select "tools" in Yahoo mailbox and export the contacts. Choose CSV format. It is rather good for uploading the contacts to your desktop contacts book or Gmail. Send the file to your desktop and that's it!
Congratilations! Now you have your new contacts, you've done something that some time ago you were not able to do.
» Public Records > Free Background Check
« Open your personality through your email
2 Responses to "How to Export All Your Facebook Friends' Email Addresses"
i need more than 100000 e mail address from indians

I have it..
Leave a Reply
You must be logged in to post a comment.