POP3 Email Services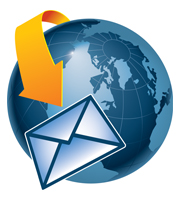 POP3 email services retrieve emails from a remote server over a TCP/IP connection. using an email client such as Outlook Express or Eudora. Here are the best Free POP3 email services.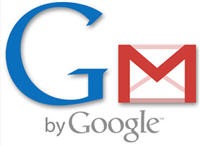 Gmail enables you to retrieve your Gmail messages with a client or device that supports POP3, like Microsoft Outlook or Netscape Mail. If you already have a Gmail account, you need to log in, click settings, then click Forwarding and POP, select Enable POP for all mail or Enable POP for mail that arrives from now on, choose the action you'd like your Gmail messages to take after they are accessed with POP, configure your POP client and save changes. Check out for POP client configuration list.
Inbox offers a personalized homepage, free 5GB for US, UK and Canada residents and 2 GB for the others. Get a webmail account with safe online data storage and many cool features such as free online photosharing, calendar, tasks and notes. Check out the instruction how to enable POP3/SMTP access.
GMX – is the biggest provider of free email in Germany. GMX has only German user interface. It offers 1GB storage. You can choose from several GMX domain addresses, such as @gmx.net/ .de/ .at/.ch or @liebt-dich.info, and others. You can receive SMS-alarm when you have an important email.
Gawab provides Free POP3 email service with a generous 15MB of storage and a 15MB per-email limit. The service is available in 12 languages. POP/SMTP/IMAP allows you to download the incoming emails onto your computer and helps in cutting down your Internet cost. You can use Gawab.com POP/SMTP feature to download your emails through software packages such as: Microsoft Outlook, Outlook Express, Eudora or any such email client. For further information check out the tutorial.
BlueBottle can filter out the spam from non-Bluebottle accounts. All you need to do is supply your POP3 and IMAP details. Email sent to non-Bluebottle accounts will go through the verification process, and email from known senders will be delivered to your inbox without delay.
« Email Autoresponder Services
One Response to "POP3 Email Services"
Woah! I'm really enjoying the template/theme of this website. It's simple, yet effective. A lot of times it's challenging to get that "perfect balance" between superb usability and visual appeal. I must say you have done a very good job with this. Also, the blog loads extremely quick for me on Opera. Excellent Blog!
Leave a Reply
You must be logged in to post a comment.